Yoga and Nurses, A Compelling and Healing Duo
Mar 27, 2023
Healing is a sacred act indeed and I believe humans in the healing arts are far more powerful when they practice what they preach.
What better practice than yoga to support healers on the journey back to ourselves?
In 2010 I became a yoga teacher and I began to wonder how I could blend my love of yoga with nursing. I loved teaching yoga at the hospital, but I wanted to expand my possibilities even more.
11 years ago I was sitting on my couch in search of deeper meaning in life and work.
So naturally I went to Google and searched, "nursing and yoga" and up pops Annette Tersigni, The YogaNurse®. Of course! Law of Attraction anyone? Ask and you shall receive!
I promptly visited her website and a week later I was on a plane to Florida to study with her.
📸 Annette and Lisbeth, Florida, March 18, 2012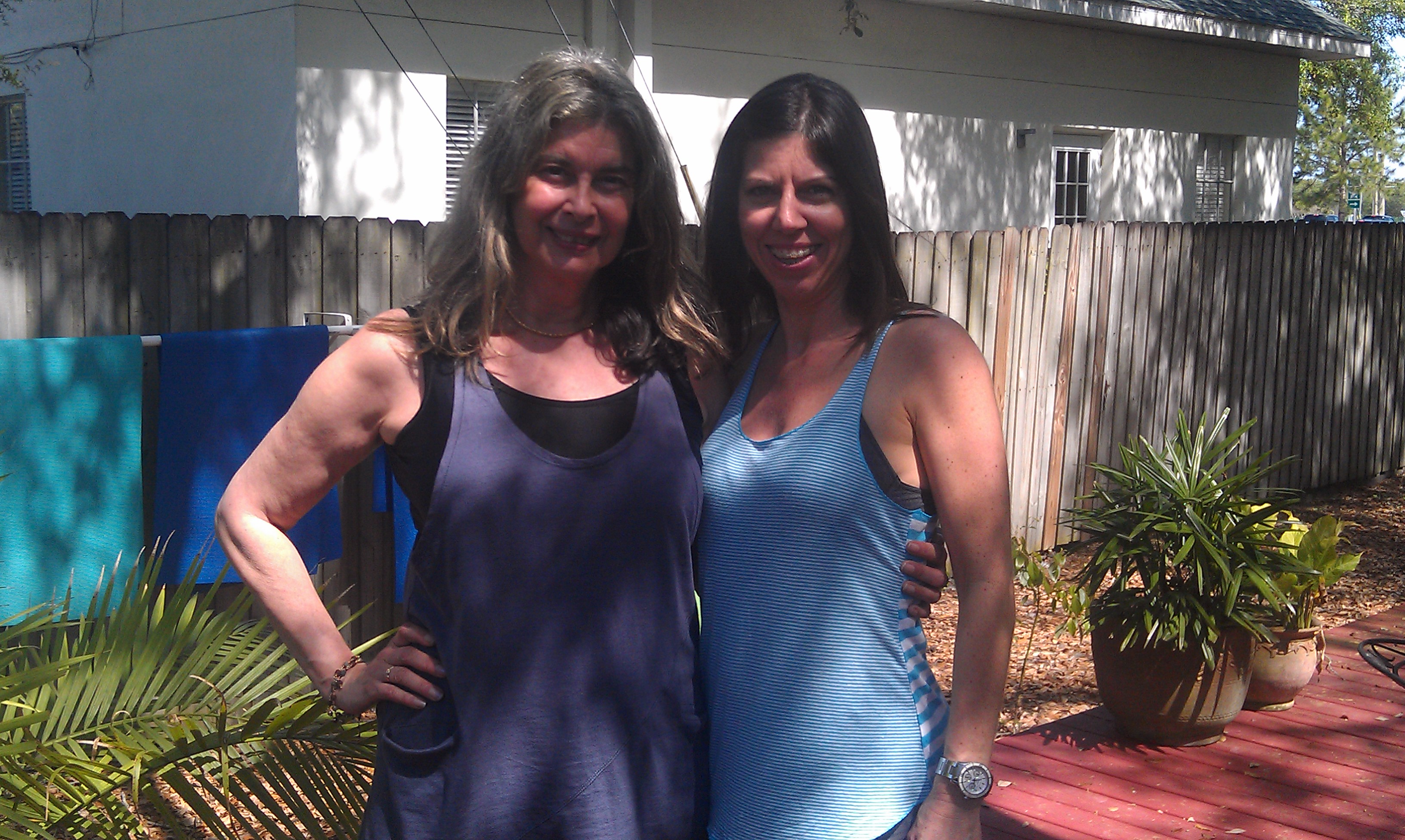 Yoga has been one of the most consistent gifts in my life to date and has afforded me access to explore my spiritual nature at a much deeper level.
What I love about yoga is that it's like an onion. You enter this practice and before you know it, it has opened up doors and insights you never would have access to without taking this path and for nurses, it's a wonderful tool to be able to provide in a private practice or at your local community center.
If it weren't for a consistent yoga practice I wouldn't be upright at this juncture! Yoga has supported me through all the valleys and peaks of life and contributed immensely to my entrepreneurial endeavors.
One of my favorite ways to share yoga is through the practice of Yoga Nidra for private clients and at my retreats and also through the free meditation app, Insight Timer.
I consider Annette to be my spiritual godmother. In 2012 she taught me that as long as you're willing to do the work and you position yourself properly, the world is literally your oyster in terms of what's possible in your life and nursing career.
Who better than a registered nurse to teach and share yoga?
For this reason, I am delighted to invite you into Annette's world to consider if her Yoga Nurse Yoga Teacher Training (YNYTT) program stirs your soul.
The cart closes in 4 days. Don't miss your chance for this incredible training and to be part of a global community uplifting the hearts and healing of others.
There is nothing else like it on the market or planet.
It's not a 200 hour yoga training program, it's even better.
It's curated and condensed and focuses on what nurses need to know to teach and share the therapeutic medical application of yoga and goes into depth, focusing on the process of disease and how to work with pain, mental health, addiction, and PTSD.
The humans who make a perfect match for Annette's Yoga Nurse Yoga Teacher Training are:
Student nurse or new grad who loves yoga

Nurse who wants to pursue yoga teacher training

Experienced nurse who is currently a certified yoga teacher who wants a nurse focused course to add to your teaching expertise & credentials.

Nurse who is retiring soon

Even if you are not a nurse, or no longer in the field of nursing you will find this program useful in understanding how to use our therapeutic, medical yoga to heal yourself and others.
Highly selective, curated content and TIMELESS WISDOM.
Still reading and want to explore further? Click here.
Are you a yogi? I would love to hear from you in the comments about your yoga practice.
From my heart to yours.
Lisbeth
Free Course
5 Minute Manifestor

A FREE divine abundance course that will show you exactly how
I manifested abundance, love and divine healing.
A simple 3-step recipe! It just works!


Your Info Is Sacred And Never Shared